The Woodlands Wrap Center  offers a wide variety of  full vehicle vinyl wrap installations for personal and commercial vehicles. This includes cars, trucks, golf carts, boats and commercial vehicles. We also offer custom graphic design services.
Pricing depends upon the size of your vehicle – the bigger the size, the more material required leading to increase in cost. Prices listed above are all approximate so join us at our shop for a free estimate.
The make and model of your vehicle can also impact pricing. Vehicles with complex body shapes will cost more because of the curves and require expertise.
Hence, a flat surface of a large van, is a much different and easier application than an exquisite car with jagged edges and intricate curves. This also goes for spoilers and bumpers of the car.
Prices also vary with the type of Finish you choose, for example a gloss red will be far less expensive than carbon fiber, color shifting, Pearls, or a chrome finish.
The condition of the vehicle being wrapped also plays a crucial role in the cost analysis of a vinyl wrap. A vehicle must be prepped, cleaned, and smoothed before the process, so that it is ideal for wrapping.
There shouldn't be any dirt or contaminants on the paint surface. Any vehicle with paint chipping or gloss damage will not be wrapped until it has been fixed and ready for wrapping.
Please take into account the scratches and damage to the original paint, as this might affect the smoothness of the wrap. Keep in mind wrapping your car does not hide imperfections if anything it will make them more prominent.
Full wraps can take 3-5 days.
Roof, hoods. and trunk wrapping start at $400+ ea
Door handles start at $60+ ea
Side-view mirrors start at $100+ ea
Spoilers ( bumpers ) start at $300+ ea
A $900 NON REFUNDABLE deposit is required to order material for full wraps
Need a Vehicle Wrap?
Call (281) 364-8440 or click to get a free quote
Partial Vehicle Wraps/Spot Graphics
Partial Vehicle Wraps are are great way to add a promotional message to your vehicle! Other options include vehicle chrome delete, racing strip installation. promotional graphics and more!
Wrapping a trailer is a great way to provide an easy facelift and conceal high mileage and wear to the paint and finish. Its also very efficient way to advertise your business or brand.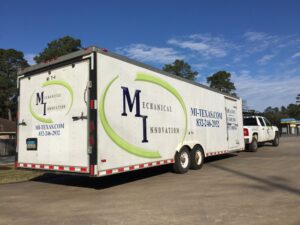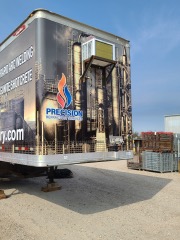 Ready For a Vinyl Wrap Quote?